efter weekendens retreat den 24.-26.november:
-Jeg er gravid i 7. måned (32 uger) og lige kommet hjem fra Britts fantastiske weekend-retreat på Villa Fjordhøj – og jeg kan ærligt sige, at jeg har det bedre end nogensinde før i min graviditet!
Alle de bækkensmerter, jeg før havde haft, som især plejede at komme snigende i løbet af eftermiddagen og blev slemme om aftenen, forsvandt fuldstændigt under opholdet.
Britts hold er ikke specielt for gravide, men eftersom jeg har dyrket en del yoga før, skrev jeg til hende på forhånd og spurgte, om jeg kunne komme med alligevel. Jeg havde læst om yoga-retreatet og syntes, det lød vidunderligt. Det kunne jeg heldigvis, og det er jeg utrolig glad for.
Vi var i alt 10 kvinder på holdet, hvoraf jeg var den eneste gravide, men det var ikke noget problem overhovedet. Under yogaen fulgte jeg præcis samme program som de andre. Men Britt var utrolig sød til straks at vise mig alternative øvelser, når de andre f.eks skulle ned at ligge på maven, uden at det krævede fokus fra de andre deltagere. Og de øvelser var simpelthen fantastiske for min krop.
Allerede efter den første 2 timers session fredag kunne jeg mærke en forskel – nemlig at jeg ikke havde ondt, da vi bagefter skulle spise. Jeg regnede så med, at smerterne i bækkenet ville komme dagen efter – men det gjorde de såmænd ikke. Tværtimod dyrkede jeg lørdag både 4 timers yoga, hoppede i sauna, var nede i fjorden og vinterbade, gik en lang, smuk gåtur på over en time under vores mauna (stilhed) – og hoppede i elverbadet om aftenen og kiggede på stjerner. Alt det uden at have ondt i hverken bækken eller lænd.
Udover de fysiske forbedringer i min krop, gør Britt også mirakler for det indre. Jeg hviler mere i mig selv og har fået redskaber til at blive i nuet. Og så er maden under hele opholdet i øvrigt også super lækker!

Jeg kan virkelig KUN anbefale Britts fantastiske yogini-retreat på Villa Fjordhøj, og jeg glæder mig allerede til at komme tilbage næste gang.
– Rikke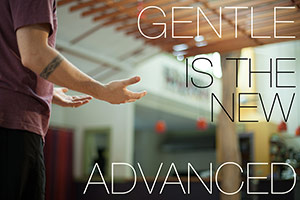 Kære Britt.
Tusinde tak for alle de fine referencer og tak for din bog. Den er virkelig god, tilgængelig og spot on.
Jeg har virkelig nydt weekenden og ja et par dage mere, ville have været super fedt for at lande endnu mere.
Men det er også rart at mærke de små frø der er plantet og endnu engang en bevidstgørelse for mig om, at jeg skal huske mig selv og mine behov.
Jeg bliver jo glad i låget når jeg bliver fyldt op med kvalitet og top inspirerende input og guideing.
Jeg forsvinder dog ofte væk fra mig selv, fordi jeg har så mange ideer og intentioner på andres vegne.
Jeg skal virkelig huske at vælge MIG.
Jeg er helt oppe over alt det du har med dig. Som underviser og fysioterapeut er jeg blevet meget kritisk.
Men på det seneste er det som om gode situationer og veje bare er dumpet ned på min vej.
Som du siger, når vi giver slip, sker det helt af sig selv.
Der er helt klart en mening med jeg skulle lande på dit retreat. Jeg kendte dig ikke. Men hold nu op, alle dine paralleler til naturen, dyr og børn er lige i min ånd (som jeg ofte selv bruger som eksempler). Det er så overførligt og tilgængeligt. Og ja, vi skal tilbage….
Britt jeg oplevede en rar forløsning i min venstre skulder som har været irriteret fastlåst igennem mange år, tiltrods for min hypermobilitet.
Den har irriteret mig når jeg har ligget i haren.
Men da vi havde vores tredje YOGAseance oplevede jeg at den gav sig, den slap og gled på plads da vi gik fra ??? Kan ikke huske stillingens navn og gled tilbage i haren. Jeg mærkede virkelig en traktion i mit led og mine strukturer omkring. Og så lå jeg dér i haren uden der var noget der nev. Det var herligt.
Så Britt. Jeg håber ikke det er sidste gang jeg skal inspireres af dig. Ville gerne høre endnu mere om dine oplevelser og filosofien, jeg synes, det er så spændende. Jeg ville gerne endnu Mauna. Jeg vil og skal skabe mig det i min hverdag, jeg må gøre det for MIN skyld.
1000 tak for denne gang.
De kærligste hilsner fra Trine Elmshøj 🙏❤🕉️